Discovered Again: inside Notre Dame, Paris
Quick sketches done in Paris years ago, looking up at the ceiling in Notre Dame.
Share This Post
Tweet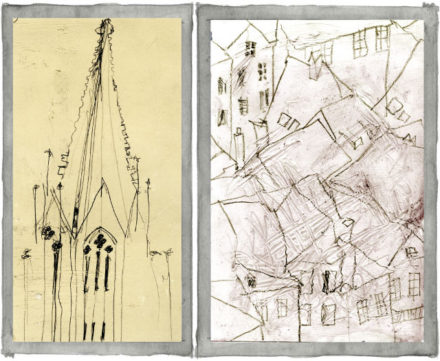 Looking back through one of my old sketchbooks, I'm realising that I had quite an obsession with  rooftops! These line drawings were done in the Czech Republic and are just a few of the sketches I found.