'Relatively Distant'
Knitted Wall Panels
MA Design: Final Project 2017
Knitted textile wall panels for interior decoration in large open plan spaces. The product provides an alternative way of decorating a wall that adds pattern and texture. In addition to aesthetics, the panels improve acoustics through sound absorbing properties. The wall panels are 112cm x 58cm, made from 100% British wool attached to a recycled felt backing and supported inside with a metal frame for hanging. Production is on-demand with pattern and colour customisation options. This addresses sustainability issues, such as over-production and wastage, by only making exactly what is desired.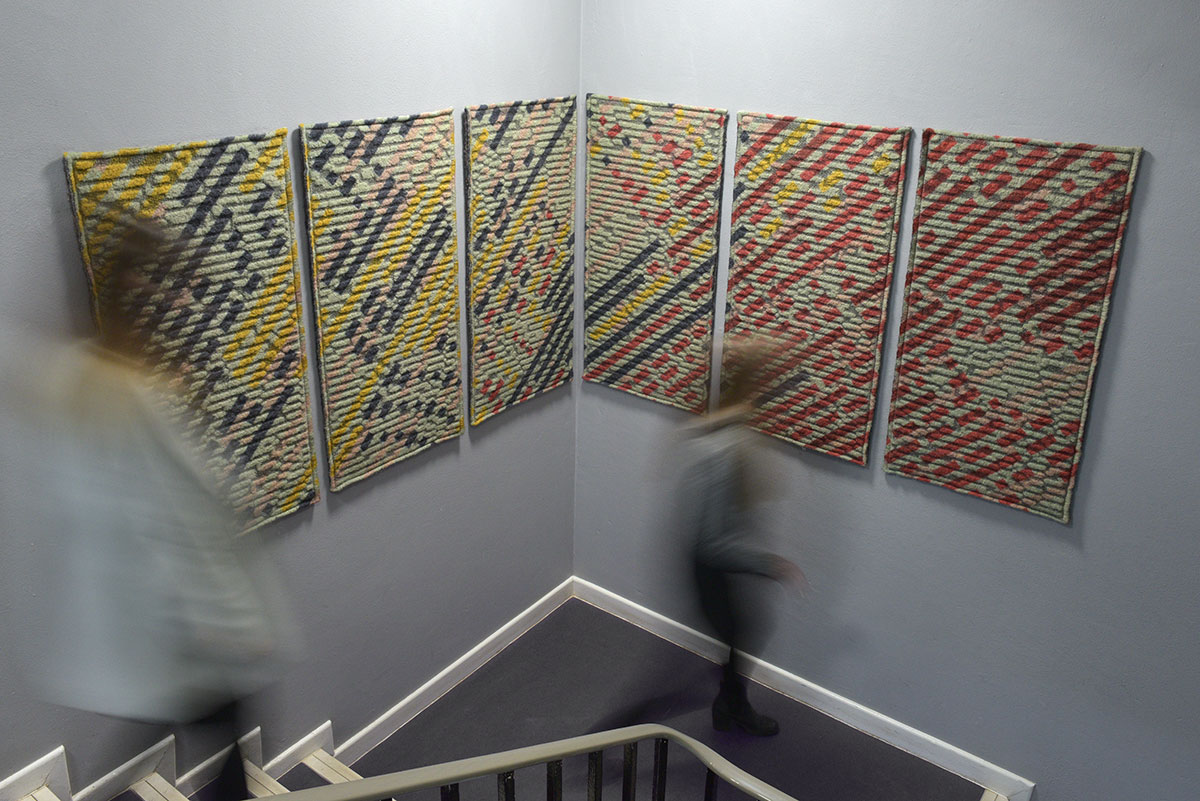 The design for the Masters project is a one-off piece, that was on display in the main stairwell at Bath Spa University Sion Hill Campus, from January 2017 until September 2018. It is a series of six panels titled 'Relatively Distant'. Inspired by everyday observations of people and places, this piece captures precious moments with family and reflects on time apart. It considers global lifestyles, increased travel and a growing dependency on technology for virtual shared experiences. The abstract imagery represents digital relationships, originating from hand-drawn portraits of close relatives that have later been pixelated and distorted, as if viewed through a screen.